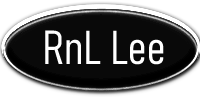 My passion is to empower women, of all economic and cultural backgrounds to not only turn their dreams of business ownership into a reality, but succeed!
I am an avid Christian, a successful Internet entrepreneur, a small business freelance instructor, and an Internet researcher. I have a working knowledge of various free open-source Internet software applications. I specialize in WordPress, SEO, Small Business Startup, Bookkeeping and Community Outreach Workshops and Events.
I have extensive experience working with small businesses, nonprofit organizations, and faith-based organizations. As the founder of The Learning Annex Program, hosted by a local nonprofit organization, I developed a program that is designed to empower low and moderate-income women through entrepreneurship education.
I organize community outreach workshops and events for various organizations with a focus on faith-based. One of the annual community events I organize, working with local businesses and other nonprofits in the community is the JRock Community Day Festival for the local Salvation Army.